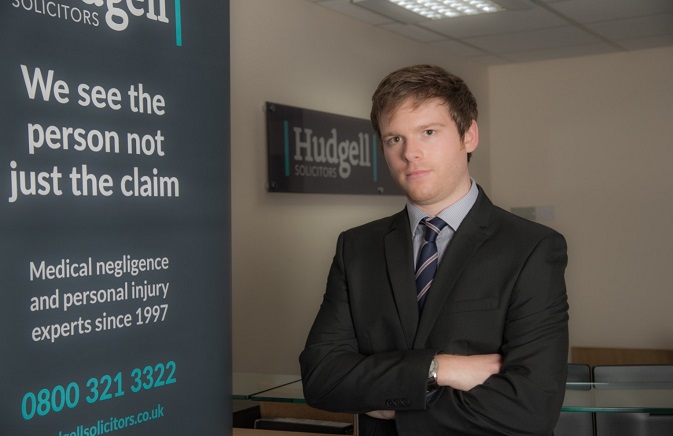 Ben Marsden is currently an Assistant Solicitor at Hull-based firm Hudgell Solicitors. He studied at the University of Nottingham for four years before moving on to the College of Law in York. He was then fortunate enough to pick up a Training Contract where he is today.
BCL Legal caught up with Ben, to get his insight into the beginning of his career, what words of wisdom he can offer to new graduates like himself, and also what the future has in store for him.
What made you decide to become a solicitor?
I've always wanted to work with people and combine that with a challenging career. The more I learned about the legal system and how difficult it is to become a solicitor, the more I wanted to be involved in the legal profession and become a solicitor myself.
How did you find the last 4 years of training? What did it involve and how has it prepared you for becoming a solicitor?
It's been time intensive and involved a lot of reading case law and statutes – the degree especially is very book-heavy. During the Legal Practice Course and Training Contract there was a more mixed content than the degree and these post-graduate courses included more skills-based learning. The most difficult element of the training as a whole is managing your time around deadlines and balance studies with work commitments. Aside from the actual content of these courses, I think that particular skill of balancing a range of competing tasks has been very useful preparation. Honestly though, you learn most from the actual job itself and the colleagues who you work with.
Where do you see yourself in 5 years' time?
I hope to continue to learn as much as I can from the colleagues I am lucky enough to work with and, taking that on board, deal with progressively more complex cases.
Do you have any role models or mentors who have inspired your career choices so far?
I wouldn't say that anyone pointed me towards specific career choices but my biggest influences in general have been my parents as they have always encouraged my studies and have set a great example with their own work ethic. Since starting work in law I have been very fortunate with all of the people I have worked with who have taught me such a lot and been a big influence, particularly Vicky Richardson and Jane Woodcock at our Hull office.
What key skills do you think all great solicitors need?
In addition to time management skills and the ability to prioritise, mentioned above, I would have thought that excellent communication skills would be the other major requirement.
What advice would you give an aspiring solicitor?
Get as much work experience as possible in whatever legal work you can, from placements in law firms to working at your local Citizens Advice Bureau. It's a long road to qualification so it's important that you are sure you know as much as you can about the profession from the very start – there are plenty of people I studied with who haven't continued into the profession for one reason or another. Plus, I think the skills you pick up from experience like that will serve you in good stead and make you much more employable in the end.
If you are a law graduate seeking a job or a legal employer seeking graduates then please get in touch for more information on BCL Graduates. Alternatively please contact Vicky Clark or Clara Rogers at BCL Legal on 0161 819 7475 or info@bclgraduates.com