Claire Chadwick, legal manager & company secretary at kidsunlimited* on the coalition government's plans for more flexible employee rights after 2013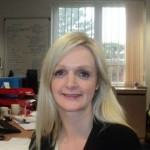 There has been much interest in the coalition government's recently announced plans to introduce new flexible employee rights, in particular its plans for flexible or shared parental leave and to give all employees the legal right to make flexible working requests.
Currently every woman has the right to take 26 weeks' ordinary maternity leave, followed immediately by 26 weeks' additional maternity leave, whereas men have the limited right to take up to two consecutive weeks' ordinary paternity leave and up to 26 weeks' additional paternity leave, if eligible. From 2015, the coalition government plans to give women the option to share their maternity leave entitlement (after they have taken the first two consecutive weeks' compulsory leave after the birth of their child) by allowing parents to share the untaken balance of 50 weeks' leave as and when and however they wish to do so – this may be taken together or in turns split into blocks of time. Paternity leave will still be available for men to take if they wish and it may be extended in the future when the economy improves.
In today's society, the traditional family roles very rarely apply and this proposed change to parental leave appears to be a sensible step forward to support the shift in family roles. Men, if they wish, will be able to take a more active role in childcare and women will have more options available to them if, and when, the time comes for planning their return to work. Employers should note that flexible or shared parental leave relates to maternity and paternity (or adoption) and is not to be confused with "parental leave" which employees may be eligible to take.
The other topical plan on the table is to extend the legal right to request flexible working to all employees from 2014. This change in the law may reduce or remove the negativity that is attached to flexible working requests (such as job-sharing requests and working from home) and allow the law to catch-up with modern day so that employees can try and achieve a better balance between work and home life. Currently this statutory right is only available for employees who have children or dependants and who meet the qualifying criteria. Employers will, however, continue to be permitted to decline such requests where there are genuine and sound business reasons for doing so, such as insufficiency of work during the shifts requested by the employee.
These planned changes clearly have implications for every business in terms of the additional costs which may be incurred in administering each period of leave taken, arranging adequate staff cover at times when leave is taken and each return to work and, as usual, the ones who are most likely to be hardest hit by them are small businesses. The good news is that these new family-friendly rights will not come into effect until the arrival of 2014 so there is a window of time for businesses to start reviewing their policies and procedures, to think about what steps can be taken now in order to prepare for them and to await the promised guidance on implementing them.
* For over 30 years kidsunlimited has been giving babies and young children unlimited opportunities to learn and develop through imagination, creativity and play. By providing a safe, supportive, stimulating and fun environment to explore and discover the world, we help children to grow and express themselves to their full potential. kidsunlimited provides the very highest standards of care and education for pre-school children and is the fourth largest childcare provider in the UK offering nearly 6,000 child places across 63 nurseries throughout the country.  For further information about kidsunlimited, please visit our website at www.kidsunlimited.co.uk
Don't miss out on the latest legal news, hot jobs, opinion interviews, business insights and more