Shefali Talukdar, head of property and managing partner at Clough & Willis Solicitors…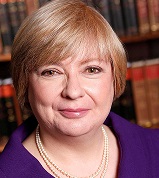 Tell us about your family and your career background
I'm married and have one daughter who is studying at university – not law, I should like to add! Like many people of my generation, my dad gave me the choice of studying medicine, accountancy or law. Faced with those subjects, law seemed like the best option and thankfully it was the right decision for me. I trained under the old style Law Society Finals and studied most areas of law during that period. I also think my training contract – and the broad knowledge I gained during that time – still stands me in good stead. Whilst my management skills have come since I started working "on the job" as I don't think they can really be taught.
What first attracted you to Property Law?
I've always loved property so it was a natural choice for me. As I said, my training touched on many areas but I was consistently drawn to property. I like making a difference to our clients' lives. Purchasing a property (or dealing with tough legal matters relating to your home) can be daunting so I enjoy helping people and getting them through what can often be very complex matters.
Describe your current role and explain what this entails?
I became a partner at Clough and Willis in 1997 and then managing partner in 2003. I specialise in residential property law and over the years I have built up a well respected property conveyancing team that operates across the North West of England and beyond. My role as managing partner includes being responsible for leading and implementing the firm's strategy and the overall management of the business, including marketing, HR and its infrastructure. Along with my colleagues, I have helped guide the firm to where it is today and our aim is to continue building on its core strengths in order to take the company forward.
What do you regard as the key changes that have taken place in Property Law over the course of your career?
The evolution of electronic communications has had a profound effect on how we operate. The introduction of online Land Registry Applications sped everything up and the Law Society's new Online Conveyancing Portal, which is due to go live next year, will again herald more positive changes. These are just a couple of examples of how processes have become quicker and more streamlined; all of which directly benefit the public. Other things like the Land Registry Act 2002, the overhaul of the Stamp Duty & Land Tax System along with changes to planning legislation have all made their mark over the years.
Do you think it is important for there to be more women in senior property law roles or is this not an issue that concerns you?
I'm a firm believer in talent and merit should win out over everything else, including gender. There are many senior female property lawyers and every single one I know has got there due to their talents. Many firms are driving diversity campaigns which I fully support. However, the key is to invest in the very best people – be they male or female.
How do you think the profession can attract more women into these roles?
I don't think it's a case of attracting more women in particular. However, I do believe that we need to be better – and more proactive – at letting people know why the legal profession is a good career choice. That needs to start at a grass roots level.
What barriers to success, if any, have you come across and how did you overcome them?
I've never really come across any barriers as a direct result of my gender. Like my male colleagues, the biggest challenges have been each time that I've moved up the career ladder; for example, the transition from being an employee to a partner changes your outlook and focus, and then the shift into management brought a whole new set of challenges – most of which you don't expect!
What advice would you give to other women working in property law?
Be focussed on what you want to achieve in your career, don't pigeon hole yourself, be an expert in both residential and commercial property law and try to expose yourself to other complimentary areas of the law so you develop into a well rounded and knowledgeable lawyer. If you follow those rules then you will add value to your firm and your clients.
What are your hopes for the future of the profession?
I'd like to see traditional law firms hold their place in the market and for the market to not be dominated by the large and faceless volume conveyancers that have emerged over the past few years. As I said, property law is personal as we deal with peoples' homes so that service should be tailored on a case by case basis. In my view the 'off the shelf/ one size fits all' approach is wrong. However, the onus is on us to communicate why we're different and why consumers should choose to use us. It'll be a challenge but it's one that I'm up for!
Don't miss out on the latest legal news, hot jobs, opinion interviews, business insights and more