Articles From the Team
My career jump from legal work to legal recruitment
An interview with Senior Associate, Emma Delli-Bovi
60% of our legal recruitment consultants are former lawyers, but not all of them were solicitors. The legal field is becoming even more diverse with various career paths and routes to qualification. With that in mind, this month I sat down with Emma Delli-Bovi in Birmingham to find out more about her career journey.
Please tell me a little about your career path before you joined BCL Legal?
Where to start?! I didn't go to University; instead, I joined a criminal practice in Birmingham when I was 19 (ish). I progressed through the ranks, qualifying as an Accredited Police Station Representative and graduated as a Legal Executive, both of which I studied for alongside working. I had a lot of fun practising criminal law, but with the ever-changing world of public sector funding, I decided I couldn't do it long term and moved into personal injury at an international practice in the city. However, this made me realise I wasn't passionate about a career in law, so when BCL Legal came knocking, I was compelled to open the door!


You had a career in law and now you have a career in legal recruitment, but you don't have a degree. At any point, either with BCL Legal or before you joined us, was this problematic?
Yes and no. If you ask my mum she'll tell you it's the biggest mistake I ever made not going to university, but I genuinely don't agree!
Over the years, plenty of people have asked me why I chose not to go; it's not so much caused me problems, or actually what I mean is, it's not caused me problems I couldn't overcome. I remember my BCL interview with James Brewster and James Batt where they were almost baffled why I didn't get a degree as I'm fairly bright academically (and modest!) so I suppose it's almost unusual that I didn't. But honestly, I'm very money-motivated and the minute I started working, there was no way I was going to walk away from that to end up in bags of student debt!
I still studied! And I am technically educated to degree level through my ILEX qualification so I put my brain to good use in another way!
I think this ought to be quite encouraging to some of our readers who may find themselves in a similar position but might be put off looking to make a career move based on not having Hons on their CV. For me, it's always interesting to hear about everyone else's path before BCL Legal because they're all so different and yet I think we have a very close and like-minded team.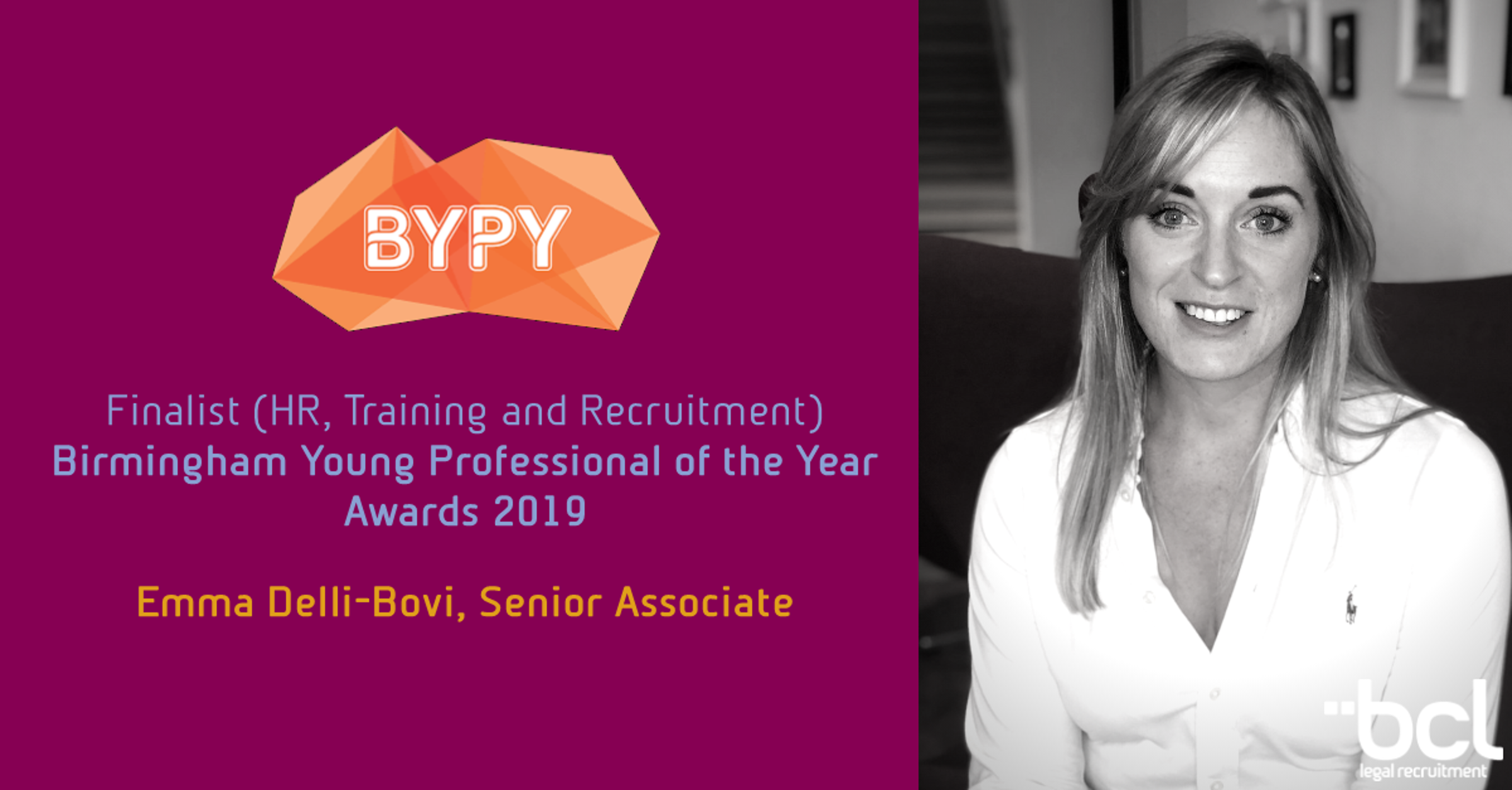 Back on track! When the time came to move, what made you consider and decide upon a career in recruitment?
When I left the law, I thought I wanted to be an estate agent! My dad is a very successful salesman and so to move into a sales-based role just seemed an easy move for me! However, when the role at BCL crossed my path I thought I'd be stupid to turn it down and now I can't imagine myself doing anything else! Recruitment encompasses everything I love: talking to people and solving their problems and getting paid a good wage to do it!


Once you'd decided on recruitment, what made BCL Legal stand out to you?
Well, from my first meeting with BCL it was very clear that they invest heavily in the people! Training, support, development and the investment in technology is something they're really hot on and this gives each consultant a great foundation to build upon from the start. They put you in the best position to succeed!


How has your career progressed at BCL Legal?
Fantastically well, if I do say so myself! I was promoted to Senior Associate within 18 months, and then Manager within the next 18 months.


What do you enjoy most about your job?
You're very kind! Short answer: the money! Too honest?


What do you least enjoy about your job?
That people have freedom of choice and do whatever they want to do, despite my objective advice.
Although saying that, weirdly, I love that as well! I love that people all think differently and that's why no piece of recruitment is the same…


In your opinion, what qualities make a good legal recruiter?
Great question! Resilience, positivity and a high level of emotional intelligence – you need to be good at reading people!


What advice would you give to anyone considering a move into legal recruitment?
Do it! I can honestly say I've never looked back! Even after a terrible month!


If you could only eat one of these for the rest of your life, would you choose cookies or pizza?
Don't ask stupid questions. Pizza all day long.


Related blog posts...