A DAY IN THE LIFE OF: David Morgan – group legal counsel at 2 Sisters Food Group...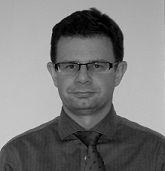 It's Monday 12th August and, as with every Monday, it starts with the rude awakening of the alarm going off at 6.37 am (don't ask me why that time!).
I then hammer the snooze button until I think I've stretched out my "sleeping in" to breaking point. Today it's a journey down to London. I have a couple of calls pencilled in for the train down which – unfortunately - will suffer from the fickle reception and I can't really talk openly about corporate projects on the phone. Text and e-mail seem a pretty good standby option for contacting people in order to get some work done on the train. I read a few papers to prepare for the meeting and check through a contract I've been meaning to get round to.
Once I arrive at our London office I catch up with Steve Henderson – our group finance director and Ranjit Singh who is our CEO. We drift onto a number of different topics; from current trading to potential corporate activity. I manage to squeeze in a sandwich and a flat white which, having sacrificed a latte, to my mind means that I have done something towards obtaining a trim physique – even if I might not be hitting the gym to ensure that I at least burn off some of the hefty intake of calories! By early afternoon, Steve and I go off to our meeting. It goes on slightly longer than anticipated, but we have - at least - taken the opportunity to explain the hard knocks of working in food manufacturing and how difficult it is to earn a decent corn. It also provided us with an opportunity to go through the 2 Sisters story – the firm started as a £2 million chicken business back in 1992 to a business with a turnover of more than £3 billion as it stands right now. Having managed to expand to beef, lamb, fish, ready meals, sandwiches, salads, biscuits, pizzas and cakes, it's enough to make you feel hungry! However, this success is also a reminder of how much has been done in a short space of time; it also still leaves me with a sense of how much there might still be to do in the years to come. Then it's the journey back to the North which involves me working my way through an issue that is to go to expert determination. I also catch up on some other disputes and flick through some e-mails on novations, transitional service agreements and a few other things that the business is thinking about. I also resist the temptation to hassle my team on the work it's doing – particularly since I try to make sure work isn't always on my mind! I arrive back home at around 7.30pm and I forage for something that I can pass off as being a meal which you would think would be easy given everything we produce. I then turn the laptop back on so I can prepare for the next day. I have my performance review tomorrow so it is a useful opportunity to remind myself of the smorgasbord of work we've done over the past year, the times when I've been a fool and the never ending list of things there are still to do. By about 11.00pm the laptop is switched off and it's time for just a little bit of sleep before that rude awakening again. Post Script... I apparently have the opportunity to add a few more words about what happened in that performance review. Well, I'm obviously still employed – so that's always a good start! I have been with the business for about 15 months now and so far so good... it would seem (although I don't think I heard "the wonder of you" being hummed during the meeting) – but it has left me with plenty to think about in terms of the things that we need to do. Roll on tomorrow!
http://www.2sfg.com/