We ask some of the UK's best known lawyers to share their New Year's Resolutions!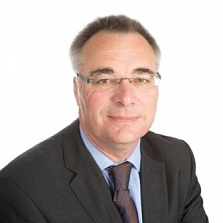 Andrew Madden - Partner, Banking & Finance, at Gateley PLC


Stay calm: with all the noise about Brexit, political uncertainties and wider global headwinds, it would be easy to panic and make the wrong move. There's no doubt that changing the way we interact with our largest trading partners in the EU will have an impact on how all of us do business, but it's important to stay calm and remember that there is lot to be positive about.


Be confident: for all the focus on international issues, we believe that an increasing devolution in the UK regions, such as the Midlands Engine and the Northern Powerhouse, will help our clients to thrive. Gateley's regional, relationship-based service continues to thrive as UK businesses seek the support they need to grow safely.


Collaborate: competition is good, but collaboration is better. Working with colleagues and partner organisations across the UK will help us to develop a business for all of the challenges coming our way and enable us to provide better, more relevant support for our clients and their businesses.


Diversify: as the first law firm in the UK to seek a market flotation, Gateley is building a stable of complementary business lines to support our core legal service and enable us to deliver a broader and better service to our clients. Looking for new ways in which we can support our clients will help us to grow our business even more.


Innovate: the pace of change in our working life continues to accelerate. Technology has transformed the speed with which we deliver our service, but increasingly it is also changing the way in which we provide advice. Looking for ways in which we can harness technology to deliver better, more cost-effective service is a key challenge.


Be safe: the flip side of technology is that it has opened up a whole new range of risks. Cyber-security is a major danger faced by every business and needs to be at the forefront of our minds. Constant vigilance is required, alongside investment in safe technologies to protect our data and that of our clients.


Communicate: changes in regulation occur constantly in all areas of industry, but few sectors have seen as much change in recent years as the financial services sector. We need to make sure that we are sighted on changes, such as GDPR which comes into force in May 2018, and work with our clients to ensure that they are fully prepared for implementation of any appropriate changes in time.


Empower: we employ a fantastically talented group of people. We need to make sure that we empower them to make the most of their talents and give them space to develop into the best they can be.


Be active: stay healthy and active. The "Tour de Gateley" in 2017 was a brilliant experience as many of our staff, clients and contacts joined together for a cycle ride from our office in London to Leeds, taking in Reading, Birmingham, Leicester, Nottingham and Manchester en route. A wonderful experience that raised funds for charity, but also introduced many new people to the joys of cycling and a focus on the need to make time to be active in and around work.


Get out more: make the most of the benefits of a regionally based practice. Enjoy the wonderful outdoors on our doorstep and some of the best arts and culture the UK can offer, such as in my case Birmingham Royal Ballet and the Birmingham Hippodrome.


www.gateleyplc.com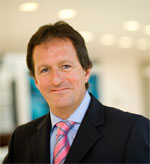 Keith Oliver – Head of International at Peters & Peters
• Find a decent non-alcoholic wine to consume at the in perpetuity cocktail evenings that populate the legal year.
• Never again use the words or phrases "think out of the box" "blue sky thinking" and particularly "let me play devil's advocate". Also banned are the phrases "touching base" or "catching up".
• Try to embrace the modern "no tie dress code" or at the very least try to wear brighter suits so as to try to escape lawyers in dark suit cocktail party mode!
• In a return to old fashioned literary virtues, try very hard to use the word "Dear" as an introduction to the over personalised professional email.
• Try to embrace electric car technology – in fact that may be too optimistic.
• Never use or engage in further conversation with anyone who uses the phrase "skin in the game"!
• Wear a ski helmet maybe.
• Be more deferential to leading counsel - when necessary - even when one disagrees.
• Occasionally go out without a mobile phone (and never describe it as a "hand held device").
• Stop writing to BA Executive Cub (there is no point!) about their reduced service standards in Economy and WTP.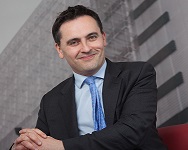 Paul Jonson – Managing Partner at Panonne Corporate LLP
• Setting aside two or three hours a week "golden time" to ring clients and contacts for whom I do not currently have an open file to discuss their business and arrange a coffee. These discussions invariably give me an insight into the client's business and generate work.
• Try not to pick up the same piece of paper or look at an email more than once before actioning it.
• Remember to update my voicemail message every morning.
• Set aside some time every week to think about how I might work smarter rather than ever harder.
• Work on my social media "tone of voice".
• Remember to eat better, especially my five-a-day, and exercise more.
• Remember to think about always approaching problems from the client's perspective as well as the legal perspective.
• Think about how we might do some things for clients differently and better to how we did them in 2017.
• Say no more often and more quickly to timewasters.
• Weed out non useful contacts on LinkedIn – less is more!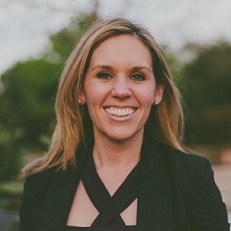 Julia Norris - Partner at FS Legal
1. Do what you told clients you would do.
2. When you said you'd do it.
3. Charge what you said you'd charge for it.
4. Be nice to the other side, you never know when you'll need a favour.
5. Don't put off to tomorrow what you can bill today.
6. Don't move house AND office at the same time!
7. Never give up chocolate!
8. Never, ever give up wine... or gin!
9. Keep office morale high with a good supply of seven and eight!
10. Engage good costs lawyers. Costs proceedings are deathly boring but rather important.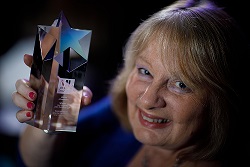 Joy Kingsley – Senior Partner at JMW
More life/ less work.
• Become even less interested in politics... office or otherwise!
• Travel even more, you can't get bored of Manchester Airport.
• Cancel gym membership, no one pays for a gym five years after last entering the building.
• Be on time; 10 minutes late is still 10 minutes late.
• Carry on recruiting at JMW as the walls are elastic! 70 people since May is perfectly normal.
• Spend more at work as having no overdraft means the bank manager has no work to do!
• Don't think about moving house again ... ever!
• Make sure that with the help of others the business moves forward every day.
• Continue to appreciate (in a concrete form) the great people who have made JMW what it is.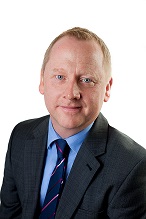 Adrian Denson - Chief Legal Officer at Fletchers Solicitors
• Be more visible within the firm
Earlier this year, my role at Fletchers Solicitors changed and I went from being director of serious injury to the chief legal officer. This meant that I became responsible for all the legal teams across the entire business and I'm now a board director, involved in all the high level strategic issues that come with that. It's been very different to my previous role and I really don't know where this year has gone! Now I've settled into my new role, my aim is to be more visible within the teams next year and to spend more time with the lawyers to gain a better insight into what makes them tick. I've been tied up with various projects, but now I want to get back to building relationships with all the people at the centre of our success.
• Listen more
I recently read an interesting article, which talked about the qualities that good managers and leaders should possess. It suggested that the best leaders are the ones who don't dominate their teams, but instead listen and allow others to speak. So, next year, I want to make more of an effort to take a step back in meetings and let others have the floor to share their ideas. There's always plenty that we can learn from those around us.
• Improve physical fitness
After suffering an injury to my ankle this year, I've been recovering from a procedure that's meant I've not been able to exercise like I used to. But now that my ankle has recovered, I'm able to run properly again so I'm setting myself the challenge of getting fitter in 2018 – I may even put myself forward for a marathon next year. The timing of my recovery definitely feels ideal to make it a New Years' Resolution.
• Get more involved with Fletchers' CSR
My wife is the CSR manager at another law firm and often talks about the inspiring activities that she's involved with. As she's so invested in CSR, it's really piqued my interest and I'm planning on spending more of my time next year getting involved in my firm's CSR efforts. Currently, Fletchers invests a lot of time and resource in supporting a number of partner charities, such as Headway and Back Up, and this helps to make a real difference to the lives of those who have been seriously injured. We are also committed to working hard to help improve our local communities in Southport and Manchester, and we are currently focusing on helping those locally who are homeless. This is an arm of the business I really want to be more involved with.
• Develop my business network
Again, as my role has changed, I feel I really need to expand my network beyond serious injury lawyers and those who have been working in similar legal fields to me. I'm now a leader in a much wider field, which has understandably taken some getting used to. Now it's about spending more time developing relationships with other business leaders and like-minded people – networking is a powerful tool in the business world.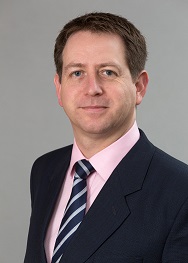 Liam Cowell - Office Managing Partner for DLA Piper Manchester and the North West Head of the Finance and Projects Group
• DLA Piper's recent investment in fantastic new premises in both Manchester and Liverpool has really energised our teams in the North West. Keeping up those levels of positive enthusiasm and all the benefits that flow from that would be a great achievement in 2018.
• The North West economy remains strong despite many recent challenges. With our offices in Manchester and Liverpool, it is an important market for DLA Piper and we will be working hard to stay relevant to our clients and to help them succeed.
• With Brexit around the corner, and as the biggest international law firm in the North West, we have a fantastic opportunity to help clients to access new markets and opportunities.
• As an infrastructure lawyer, I'm looking forward to playing a part in bringing to reality some of the many projects that will boost productivity in the North West (and perhaps improve my commute!).
• Our NW choir was robbed in the DLA Piper sing-off in London last year. This year the competition includes performances from many of our international offices. This year, I hope to see/hear the NW win. I can't sing, so will just be supporting.
• For one more year, be taller than my rapidly growing children.
• Move on from entering 10 km runs (I have entered two now), to actually running in a 10 km.
• Though the world of golf probably doesn't miss me, I would like to play more than one round of golf next year.
• In 23 years at DLA Piper, I have never been bored and it has been lots of fun. Another year of the same would be great.
• See Liverpool FC win a trophy. Please!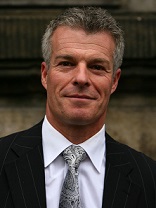 Nick Freeman – aka Mr Loophole

• To ensure that Freeman & Co remains the market leader in its specialist area.
• To successfully argue the case against driverless cars in a debate at Cambridge University on 18th January 2018.
• To become actively involved in a dog charity.
• To press the Government to seek counsel from people at the coal face as opposed to people in ivory towers when considering road traffic legislation.
• To press the Government to legislate appropriately for cyclists, including legislation to make them identifiable.
• To be a panellist on Question Time.
• To reduce my golf handicap from four.
• To begin writing my autobiography.
• To do a serious hill/mountain trek in Europe with my staffie, George.
• To deliver inspirational speeches to potential law students.
https://www.nickfreemansolicitors.co.uk/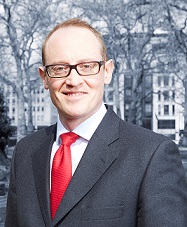 Nick Rucker - National Head of Tax, Trusts and Estates at Irwin Mitchell Private Wealth
• Continue to grow
We've been on a fantastic trajectory since our launch in May 2016, and we're looking to grow the business even further by continuing to recruit as well as consolidating on our existing position through branding, marketing and PR.
• Work together with other branches of the business
As a full-service firm the Private Wealth business is always working with other teams across several areas of law, but there is always more that could be done to ensure there's as much cross-over as possible.
• Develop the IMPW leadership
Over the past few months we've been focusing on making sure that each Private Wealth branch has a national head of department in place. Now we need to make sure we're all projecting a strong leadership that's in harmony with one another as well as the rest of the firm.
• Put the client first
At Irwin Mitchell, the client is always at the heart of everything and the Private Wealth division is no exception. I want to invest in client care to make sure we're delivering the very best service possible.
• Communication within teams
It's the backbone of any good business and we're always striving to make sure everyone's thoughts and opinions are heard across the teams.
• One office, one team
Our work is far from London-centric and the Tax, Trusts and Estates team at Irwin Mitchell Private Wealth works across the UK, both in the north and south. I'd like to make sure the teams are working on a truly national level and that everyone understands the 'one office, one team' approach.
• Educate on private client work
Wealth advice is not just for the rich – so many more people now have assets, such as property or pensions, and don't take financial advice when they first gain them. I want to make sure more people understand when they need help with their wealth and how they can make their money work for them.
• Produce more content
Part of education should come from us producing articles and other informational work. We already have our monthly newsletter, Clarity, but I'd like to have more of the team showing off their personal areas of expertise through writing or speaking.
• Take risks
As stated previously, we're growing and in order to do that effectively there will be an element of the unknown. To push myself and the team, we'll need to develop new tactics and have the courage to move forward.
• Simplify
We want to make sure that everything about the business, both internally and externally, is streamlined and clear. That way everyone will feel confident that we're providing high-quality legal advice for our clients.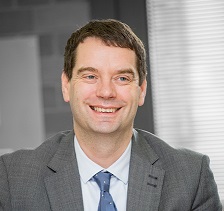 Iain Blatherwick – Managing Partner of Browne Jacobson
• I am now in the final six months of my third term so I guess getting re-elected in January would be a good start!
• Free more time to:
o Talk to clients. We are 'good' at thinking we know what clients want.
o Talk to the stars of the future. It is all too easy to get stuck behind your desk.
o Think. It's hard enough trying to plan for what the future might hold; it's even harder if you are just doing it in your (limited) spare time.
• Make sure we are making the most of the overlaps between the sectors (private, public, health, education and insurance) in which we operate, as this combination does give us a particular insight into certain clients' needs and challenges.
• Continue to develop our people plan, so we genuinely are a place for people to develop their careers whilst being a great place to work, including a real focus on succession and making sure we are developing a diverse and driven leadership for the future.
• Make sure we are even more aware of the opportunities and threats which new technology is driving.
• Go to more gigs and listen to more new music – always good for the soul!
• Go to less football – at least not until Norwich start winning again.
• I probably should say do more exercise, but instead... I'll go for: find more time for family and friends (although to be fair, I'm not too bad at doing that, I could just always do more).
https://www.brownejacobson.com/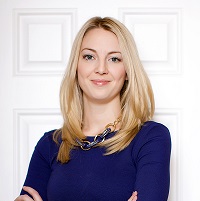 Catherine Thomas - MD of Vardags
1. To have fewer emails. I have been a bit obsessed with lessening my email traffic after it hit a peak of 400 non-spam emails a day, which was ridiculous. After introducing new email rules to the firm everyone's emails have reduced significantly, but there is still more work to be done. I encourage everyone in the firm to talk to each other rather than email, only copy in people into chains when absolutely necessary, and to express themselves clearly first time round to avoid the other person having to ask them questions and generate more emails.
2. Find and hire more talent. I am especially proud of the exceptional team we have developed and nurtured during my six years at the firm. When I joined, we had a head count of 12 but we will shortly reach 100. Hiring and developing the brightest and best and watching them flourish at the firm is one of the most satisfying parts of my job.
3. Generate less waste. I have become particularly aware lately of how often companies like Amazon over-package their products when they post them and I have been trying to shop in a way that generates less waste. I have also made efforts to reduce the waste created by the firm.
4. Continue the progression to a paperless office. This is an ongoing project which some people adapt to better than others but I am gradually weaning the firm off the paper mountain.
5. Learn some recipes. I hate cooking and I'm pretty hopeless at it, so out of everything on this list, this is the least likely to happen.
6. Read more good news. The mainstream news is becoming increasingly depressing but alternative outlets that focus on good news remind you there are positive developments and acts of kindness happening every day.
7. Spend more time with my friends and family. 2017 has been especially busy but I plan to make more time for them in 2018.
8. Read more novels. I read so much in the course of a working day that I rarely pick up a novel any more but I want to change that.
9. Lose the baby weight! My baby is due in January and getting back into shape is going to be a real challenge.
10. Try not to go mad with sleep deprivation (see nine above!)