Articles From the Team
Are you paying your in-house lawyers enough?
As a specialist in-house legal recruiter, I'm across the vast majority of the market, so while this isn't an exact science and depends on many different factors, I can provide evidence of similar businesses in similar areas and what they're currently paying. This sets a good benchmark for anyone looking for a new legal job opportunity.
As a business, it's becoming increasingly important to move with the market. In candidate-short times, lawyers have more choice and more bargaining power. An under-par package makes it incredibly hard to recruit.
The top reasons why you're losing good lawyers
An example...
At the moment, I'm working with two businesses who are struggling to attract candidates. One of these businesses hasn't received any CVs. As a result of this, I provided the information below so they could use it to show the wider business they need to pay more.
Paralegal - Financial Services, Cheshire - £30k
NQ - Retailer, South Manchester- £42k + bonus
1 PQE - Transport group, South Manchester - £45k + bonus
3 PQE - Online retailer, North Manchester - £55k + bonus
3 PQE - Online retailer, Manchester - £52,500 + bonus (paid for a litigator with no commercial contracts experience)
Senior Counsel 10 PQE+, South Manchester - £90k + package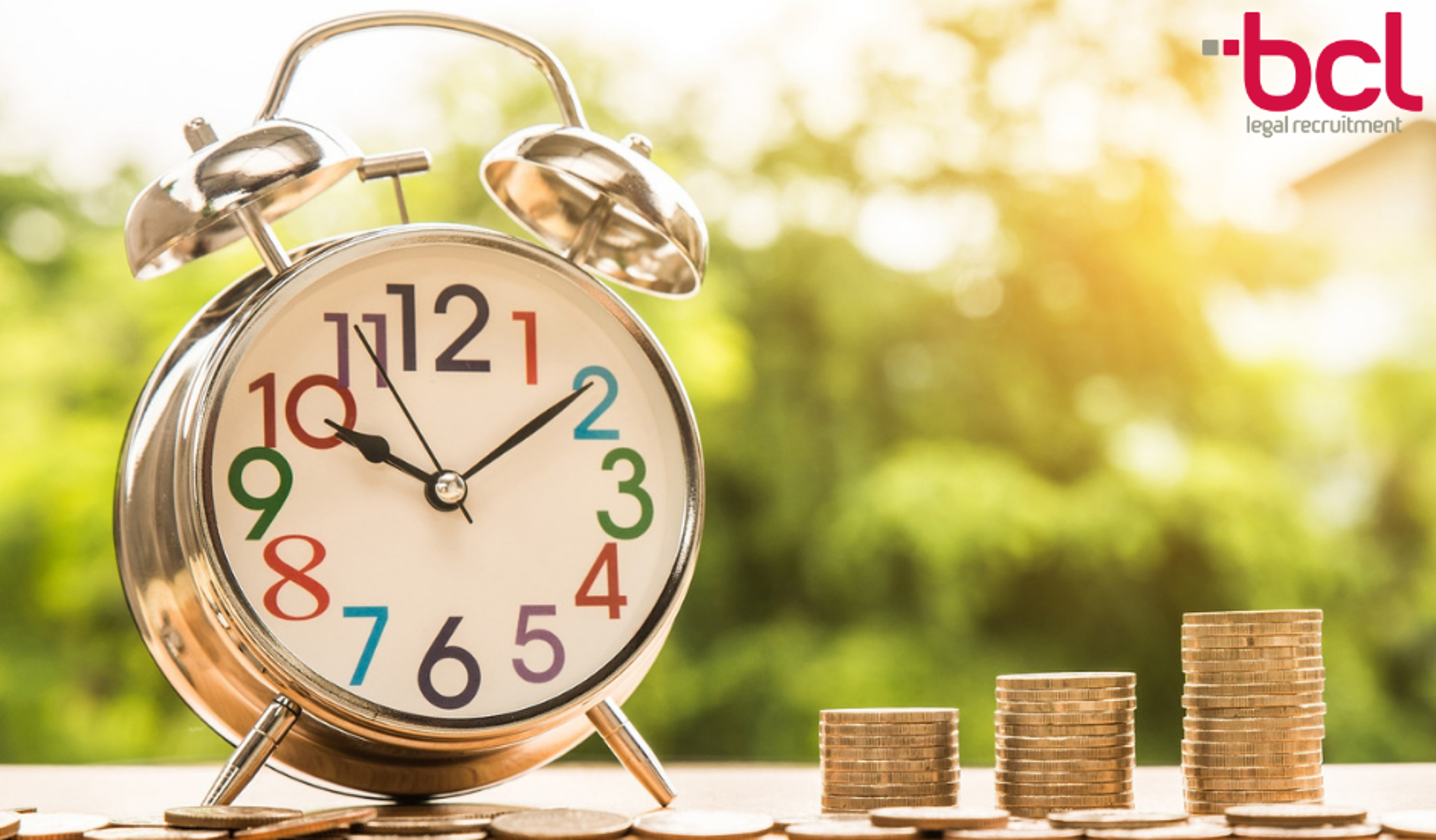 What I'm not saying…
I'm not saying that paying under-par in terms of salary and package means you can't recruit, but it boils down to the age-old argument of time versus money. Currently, even the best in-house opportunities are taking up to four to five months to finalise so if you're underpaying your in-house lawyer, it's clear to see they have the choice and opportunity to move on for more.
At the moment, it's unusual for a good lawyer not to have more than one option, and, understandably, it's incredibly unlikely they'll opt for a role that's behind the times in terms of remuneration.
Where remuneration restrictions are imposed by the wider business, I'm interested in the fact we aren't consulted more; about where a business should pitch their role. In saying this, a lot of our clients do take our (balanced) advice and find the process easier as a result.
So, if you're planning to recruit, bear in mind we're happy to have these conversations and provide advice on the market. You could be waiting a long time if you don't!
Related blogs
How to retain a full team in Manchester's 'lawyer short' legal market