Articles From the Team
Cardiff legal jobs - the perks of working in the capital of Wales
About Cardiff
Cardiff, the Capital of Wales, is the closest European capital to London. With a population of 1.5 million, it's projected to be the fastest-growing Core City over the next couple of decades. It also has one of the UK's largest financial and professional services outside of London.
With excellent transport links, super fast broadband, attractive operating costs and talented work forces – 57% of the population are educated to degree level – Cardiff has established itself as one of Europe's best-connected and most competitive business locations.
It is in every sense a capital city: diverse, fast-growing and vibrant.
Fun facts about Cardiff:
It was the First Fairtrade Capital of the World – announced on St. David's Day in 2004
Cardiff has more hours of sunlight than Milan
Cardiff has three castles: Cardiff Castle, St. Fagan's Castle and Castell Coch Castle
Author Roald Dahl was born and raised in Cardiff
The millennium stadium is the second largest in the world
It's Europe's smallest capital; despite being the world's richest city at one time!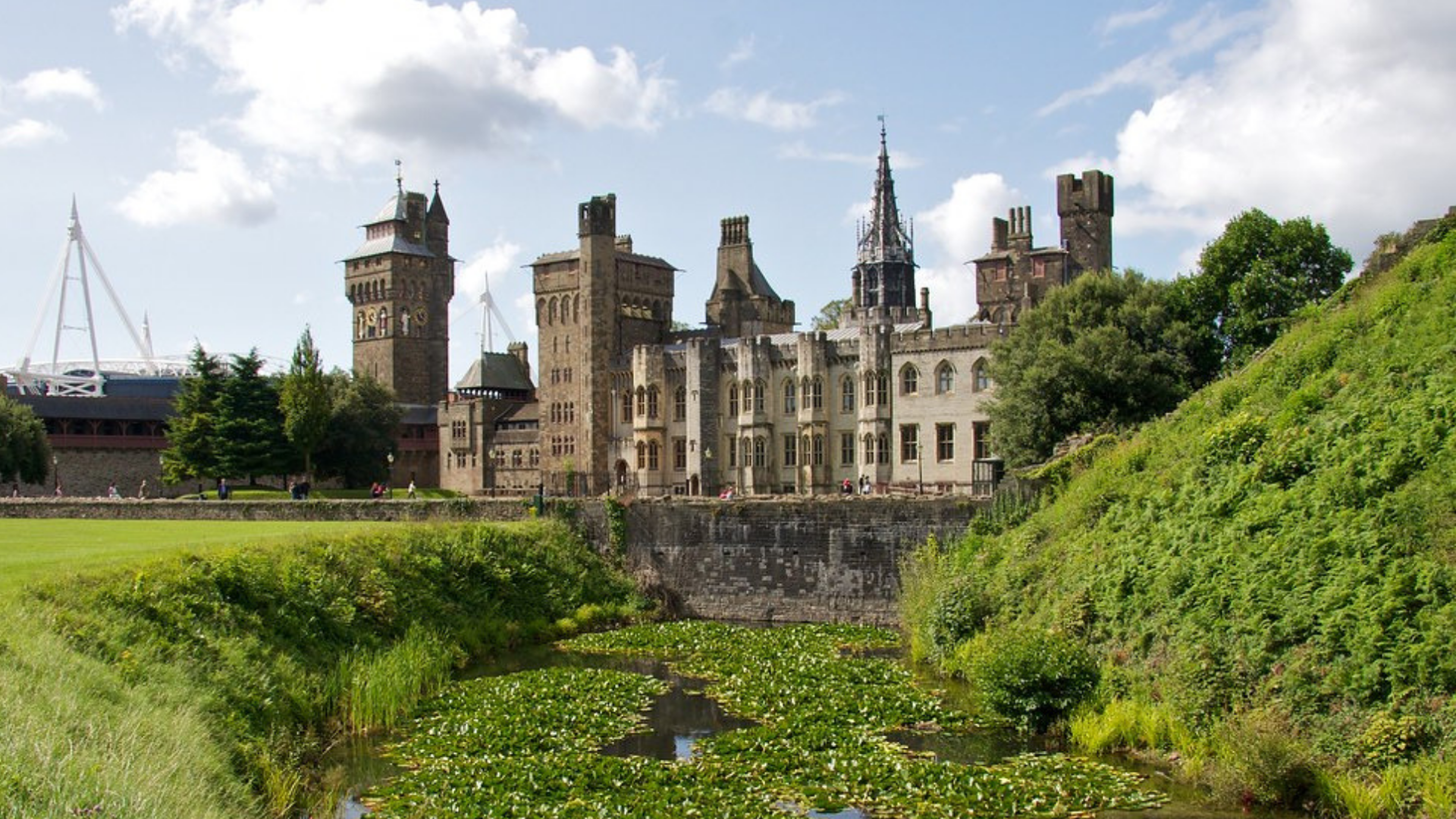 Cardiff Castle


Why should you work in Cardiff?
Cardiff contains the majority of the Welsh legal market, which is hardly a surprise considering it's the capital and the centre of the country's commercial activity. While a majority of law firms situated in Wales are local entities, a number of English firms have recently established offices in the capital; to some extent attracted by the lower cost of running a business out of Cardiff.
Along with a host of local firms, Cardiff is also home to some national and international law firms, attracting local work, as well as instructions from England and internationally where it can offer considerable cost benefits to clients.
What you need to know
Cardiff has been voted as one of the best, happiest and hippest places to live in the UK.
It has great transport links – with excellent provision for buses, trains, bikes and even boats: commuting in Cardiff is a lot easier than other cities. If city living isn't for you, there are a variety of attractive alternatives in the surrounding towns and villages, most of which are only a 25 minute train ride away. With the M4 motorway on its doorstep it's also easy to get to Bristol (less than an hour away) and the Severn Bridge toll has been scrapped making the commute even more appealing. You can also be in London in just two hours.
There are loads of unique shops, bars and restaurants – the city is famous for its Victorian arcades, which contain a raft of independent places to shop, eat and drink.
It's a very green city, with 16 parks and gardens to help you recharge after work or during your lunch break.
It's growing! It's in the middle of a growth spurt, with lots of development projects underway, which will introduce more businesses, homes and shops to the city.
It's also in close proximity to lots of natural beauty – with some of the best beaches in the world being less than half an hour away where you can walk, surf and kayak. It's also just a stone's throw from the Brecon Beacons National Park where you can hike, mountain bike and climb. It's a great place if you love the outdoors!