Articles From the Team
Legal jobs Bristol: why you should live and work in this great city!
Legal jobs Bristol
Bristol legal jobs are highly sought after and it's not hard to understand why! With attractive architecture and stunning views, a host of cultural attractions and a great range of places to eat and drink, Bristol is a fantastic place to live and work. Nestled in the hills of South West England, it offers one of the country's widest selections of shopping, music, performance venues, nightclubs, art galleries, museums, historic buildings, and places to relax, walk and cycle.
Unsurprisingly, Bristol has been voted the best place to live and work in the UK (2017), as well as the Green Capital of Europe (2015).
Some other fun facts about Bristol:
It was the UK's first cycling city (2008)
It's the home to Ribena. The popular fruit cordial was invented and manufactured in Bristol
Bristol is the biggest manufacturer of hot air balloons and hosts the Bristol International Balloon Fiesta, which is Europe's largest annual meeting of hot air balloons
The first bungee jump took place from the Suspension Bridge on 1st April 1979
Bristol has its own currency! In 2012, the Bristol Pound was launched, to help keep money in the local economy
It offers one of the lowest unemployment rates in the country
Bristol is well connected via its unrivalled rail and motorway links and has one of the country's fastest-growing international airports. It's also within easy reach of some of Britain's most beautiful landscapes, such as the Cotswolds, Cheddar Gorge and Stonehenge. It's also a short distance from Somerset, Devon and the South Wales countryside and coast.
Why should you work in Bristol?
The South West is home to some of the country's largest consumer goods retailers (including Dyson and Superdry) and according to a government breakdown, Bristol is a thriving site for manufacturing, construction, retail trade and repair, transportation and storage, information and communications, professional scientific and technical industries, human health, and social work.
It's also become an increasingly popular region for foreign investment; meaning that despite the recent uncertainty in the market, the consequent drop in sterling has facilitated an abundance of business and asset transactions involving foreign purchasers.
By some, Bristol's considered as the UK's second city for legal work. It not only serves as a hub for many South West-based firms but is a popular location for national firms seeking to keep their costs competitive for certain legal services.
What you need to know
The average salary in Bristol is higher than the UK average (at £22,293), which is the 3rd highest of our 12 largest cities; Bristolians are blessed with the highest growth in disposable income
There are strong transport links to London: only 90 minutes; with easy access to nearby cities, beaches and beautiful countryside
The average house price (in 2018) is circa £272,545 compared to £228,000 for the UK
Bristol is known for many professional sports teams and many active amateur sports clubs; it was European City of Sport in 2017
It's also a city with lots of green spaces, including 33 conservation areas, more than 90 historic parks and gardens, over 4,000 listed buildings and over 80 designated wildlife sites
Some might say Bristol provides the perfect balance of business and pleasure. As the Times says: "No wonder it's the first choice for restless folk looking to take half a step off the treadmill and swap a dismal commute for a brightly coloured period house within walking distance of work, and weekends on a surfboard or mountain bike."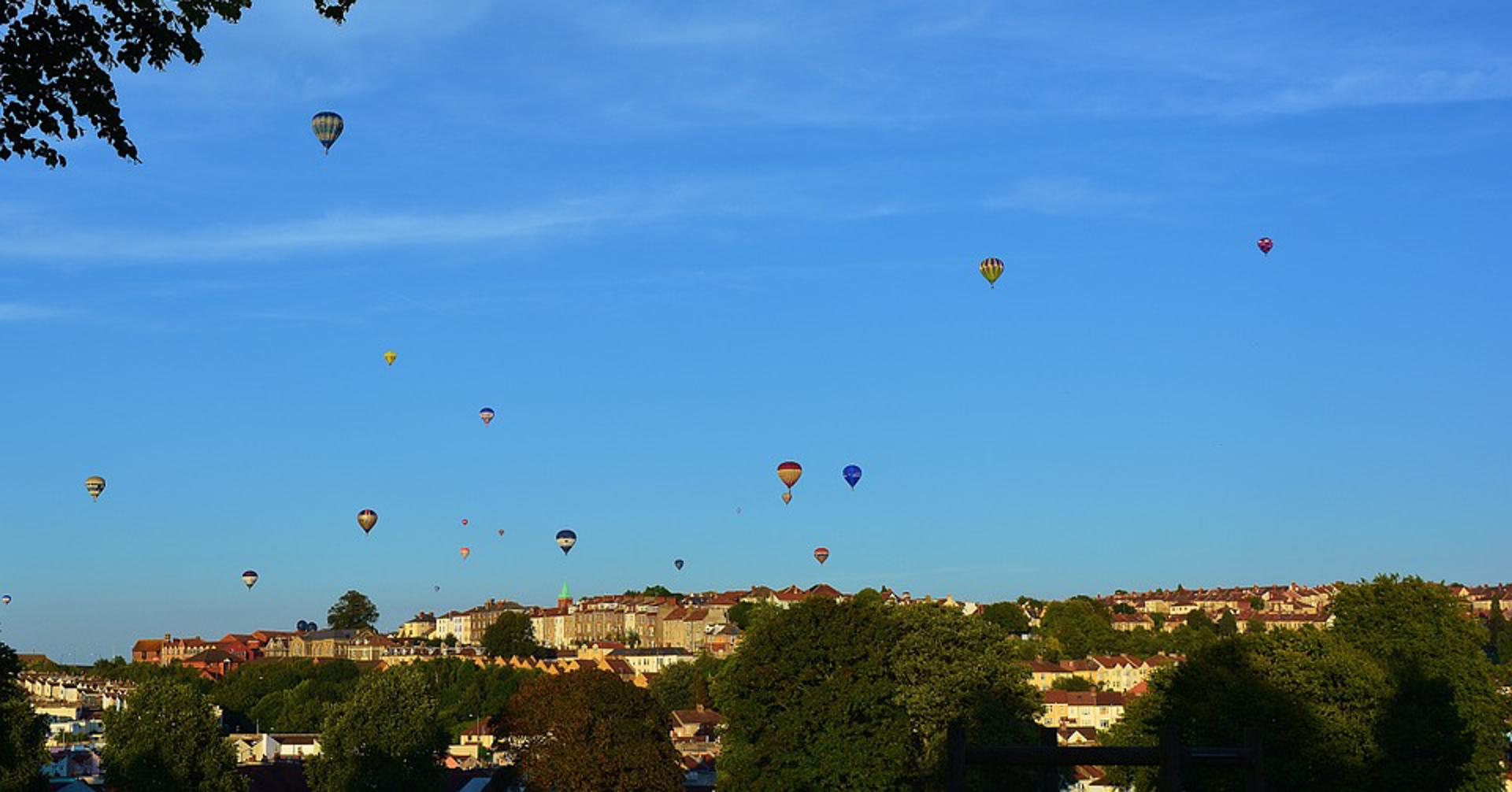 "Don't confuse having a career with having a life." ― Hillary Clinton