Salaries for newly qualified solicitors up by 4% in 2019
Average salaries for newly qualified solicitors increased by four per cent between 2018 and 2019, according to analysis of positions secured for candidates by BCL Legal*.
In 2019, the average starting salary for solicitor-level appointments offered to candidates who qualified in 2019 or 2018 was £40,890. This represented an uplift of £1,631 on the average starting salary of £39,259 offered in 2018 to solicitors who had qualified within two years of being appointed.
Forty-seven per cent of newly qualified roles that offered staring salaries of £50,000 or more in 2019 were based in London, and all were either with international or national firms, or in-house. This contrasts with 2018 when London accounted for 33 per cent of BCL Legal's £50,000-plus newly qualified placements, with Bristol providing 50 per cent of that year's best-paying newly qualified roles for BCL's candidates.
In 2019 the median salary for newly qualified solicitors was £41,000, up from £40,000 in 2018. With very few exceptions, the positions in the top half of the salary distribution were in business or property law, working either in-house or for national or international firms.
The lower half of the salary table was dominated by high street, regional and boutique firms based in the North and the Midlands.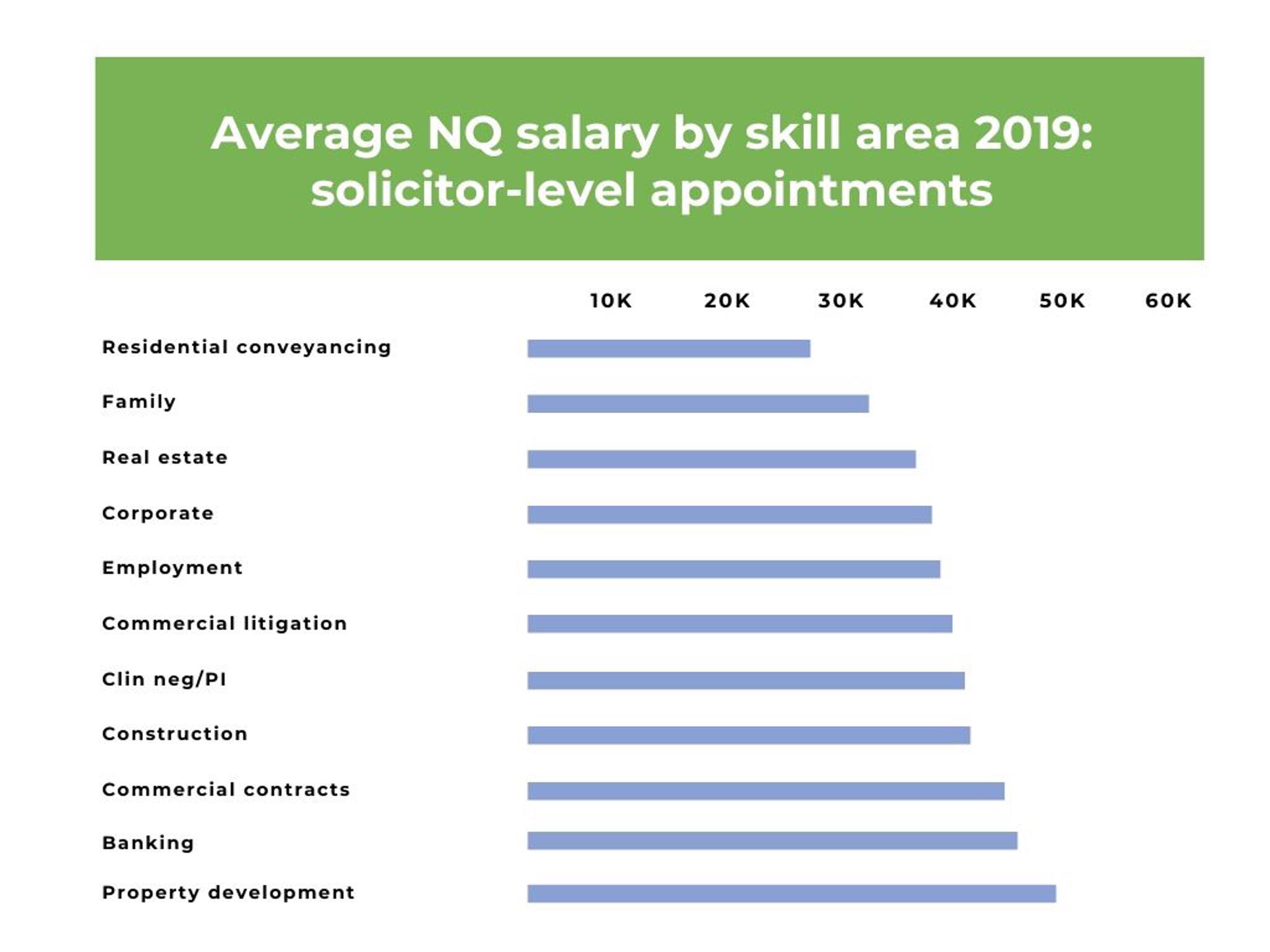 *Analysis of 184 NQ appointments made in 2018 and 170 NQ appointments made in 2019.